Dear Ongwanada Families;
As you are aware, the Kingston, Frontenac, Lennox and Addington region is experiencing record high numbers of positive COVID-19 cases, in fact this region now has the highest number of cases per capita in the province, with over 1000 active COVID-19 cases. Last week the more transmissible Omicron variant was identified in the region.
The Medical Officer of Health for KFL&A issued a Section 22 order on Monday to address the increase in spread.  This order states that indoor or outdoor social gatherings can include no more than five people. We must take further measures to ensure we keep our Ongwanada community safe.
Effective tomorrow, Friday, December 17, we will be closing our day programs at the Resource Centre and Crescent Centre at the end of the day.  In addition, we are once again strongly advising against visits to our community residences at this time.  I know this is not the message people want to hear with the holidays approaching but, with the unpredictable nature of this new variant and the fact that our organization is currently dealing with cases in some of our community residences, we feel this is the best measure to ensure everyone stays safe and prevents further spread.
If however you must visit your loved one, you will be required to conduct a COVID rapid antigen test prior to the visit. This test along with test instructions will be provided to you by a staff member. You are required to self-administer the test and wait outside the home until a negative result is received (approximately 15-20 minutes). 
If a supported individual is taken for an overnight visit they will be subject to a ten-day quarantine period upon return, if isolation capacity exists.  If isolation capacity does not exist, families will be required to accommodate their loved ones until isolation space is available.
The Omicron variant is much more transmissible than previous COVID-19 variants and is now being classed as the dominant variant in the province; it is for this reason that we are trying to limit the exposure of all residents and staff to the virus.
Thank you for your ongoing support and cooperation throughout this difficult time. Together we will get through this.
Sincerely,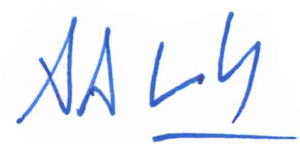 Alastair Lamb
CEO