Dear Ongwanada Families,
In recent weeks, there has been a significant uptick in COVID cases and various acute respiratory infections such as influenza, RSV, and rhinovirus within the Kingston, Frontenac, Lennox, and Addington region. These illnesses are already placing a strain on our healthcare system. The KFL&A Public Health Dashboard indicates a rise in test positivity rates, outbreaks, and hospitalizations across the region. These developments directly impact both your loved ones and our dedicated staff.
With these concerns in mind, we have made the decision to reinstate mandatory masking. Starting today (Friday, September 29), anyone entering an Ongwanada residence or facility will be required to wear a medical-grade mask when in close proximity (within 2 meters) to another individual. This proactive measure is aimed at reducing the exposure of both individuals in our care and our staff to these various respiratory viruses. It's crucial to recognize that many of the individuals we support are at a heightened risk of experiencing prolonged illnesses and potential hospitalization if they contract such infections.
In addition to masking, we want to emphasize the continued importance of frequent handwashing (following the 4 Essential Moments of Hand Hygiene) and practicing good respiratory etiquette.
We understand that this news may be frustrating for some, but we genuinely appreciate your understanding as we remain committed to ensuring the safety of our community.
Sincerely,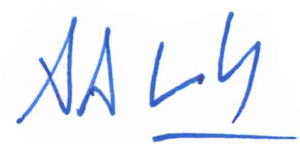 A. Alastair Lamb M.Sc. MPA
CEO