 Located at the Ongwanada Resource Centre on Portsmouth Avenue, the hydrotherapy pool is an essential resource for many people with developmental disabilities.  The pool is maintained at approximately 36C, allowing stiff muscles to relax, helps to reduce pain, improves circulation, and allows for moderate strengthening. Aquatic therapy not only helps enhance sensory processing for those with developmental disabilities, but it also helps people develop physically and become stronger. Many participants experience better coordination when in the water, a more extensive range of motion, improved balance, and increased physical endurance. Our change rooms are accessible, and the pool has a wheelchair ramp and mechanical lift.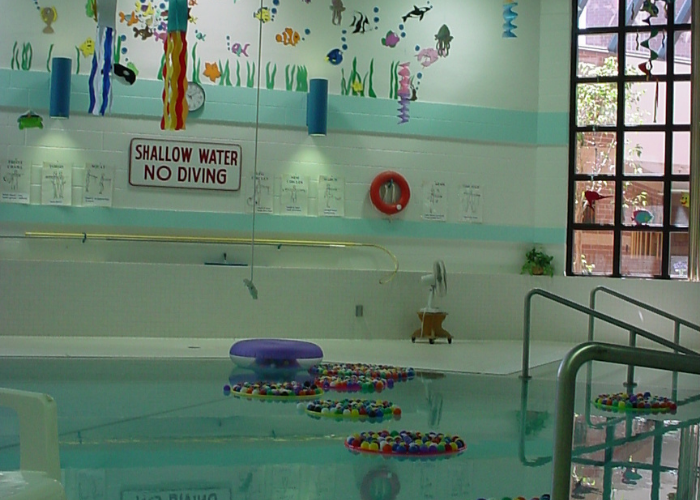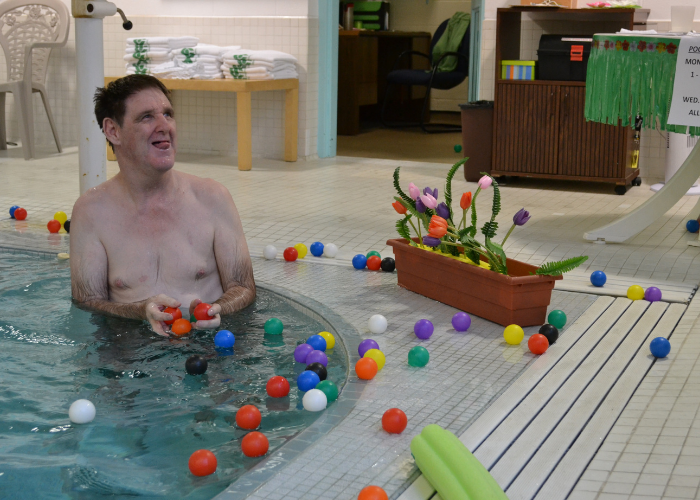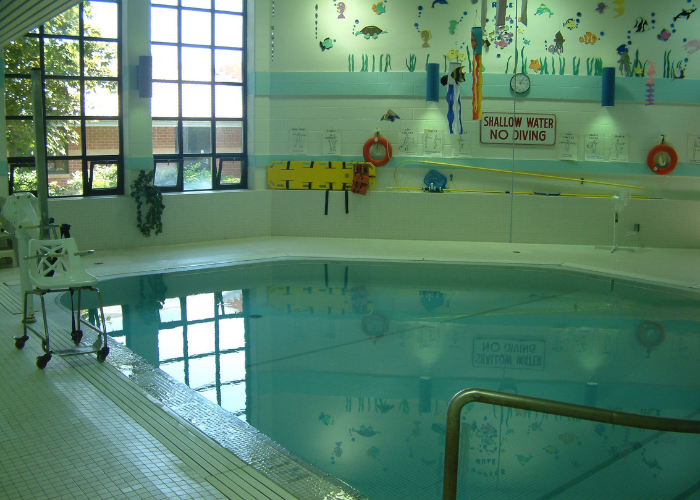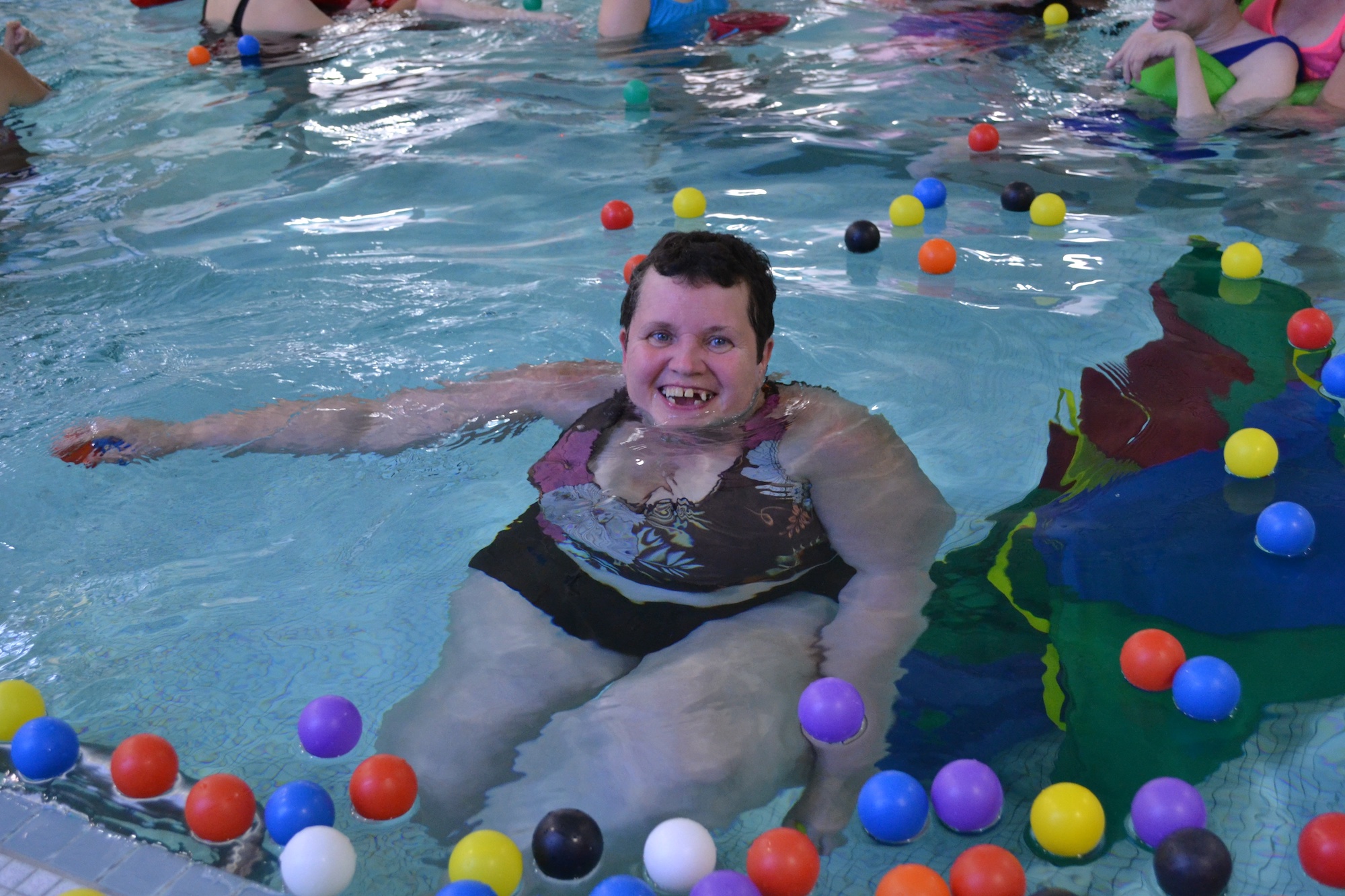 Frequently Asked Questions
CLOSED
What are the pool hours?
The pool is open  8:00 a.m. to 3:30 p.m., Monday to Friday, excluding holidays.
Is there a fee for use of the pool?
No. The pool is a free resource for people with developmental disabilities.
How do I book an appointment to use the pool?
For more information or to book an appointment, contact  613-548-4417 ext 1124. The pool is available to be booked between 11:15am-1:00pm. 

How to Access Ongwanada Services
Learn more about how you can access Ongwanada supports and services.
Contact the Ongwanada Team
We encourage you to reach out with any questions or concerns.