Joseph Dominik Sensory Garden Joseph Dominik Sensory Garden Joseph Dominik Sensory Garden
The Joseph Dominik Sensory Garden is an award-winning therapeutic garden that provides a dedicated area of sensory-rich stimuli of smells, touches, tastes, movement, and sights. Named in memory of Ongwanada's past president and former board member, Joseph Dominik, the garden is the first fully accessible sensory garden in Kingston of this size and scope.
The garden is open to the public and is free of charge.
If you would like to use the garden for special photos, such as wedding photos, please contact us.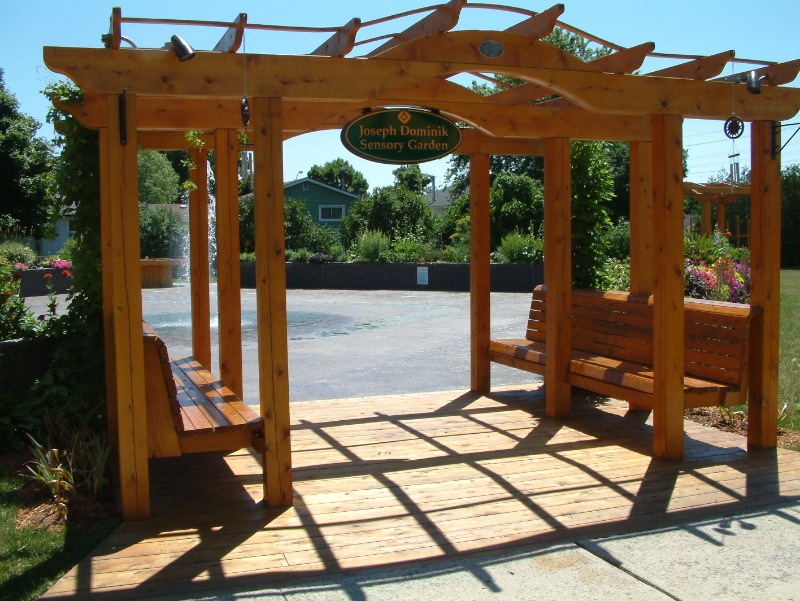 Frequently Asked Questions
CLOSED
Can I use the garden for wedding photos?
How to Access Ongwanada Services
Learn more about how you can access Ongwanada supports and services.
Contact the Ongwanada Team
We encourage you to reach out with any questions or concerns.