Dear Ongwanada families:
I want to take this opportunity to update you on the current COVID-19 situation within our community and the organization. The active cases in Kingston, Frontenac, Lennox, and Addington have now exceeded 200, and the infection rate has been 71.3 per 100,000 for the last seven days.
We have four individuals that we support who have tested positive and one staff member within the organization.  All supported individuals with positive COVID-19 tests are now together at the same residence and receiving care. Fortunately, all were fully vaccinated and are showing only minor symptoms.
We are taking various measures to reduce the risk of spread within the organization and the community. For the time being, we will be restricting community outings for those we support (movies, restaurants, malls, grocery stores, etc.) other than outdoor activities. Additionally, we have had to close the Wilson Respite Program temporarily and are dealing with a diversion of resources to aid in responding to present challenges.
We have also asked staff to be mindful of what they are doing outside of work hours to reduce the risk.
Out of an abundance of caution, we ask everyone to please refrain from visiting loved ones for the foreseeable future.
We will continue to update you on the situation as more information becomes available. However, for the time being, I encourage you to reach out with any questions or concerns.
I want to thank each of you for your understanding and patience during this time.
Yours sincerely,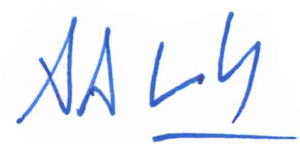 Alastair Lamb
CEO