Dear Ongwanada Families;
As I am sure you are aware, Ontario's Chief Medical Officer of Health, Doctor Kieran Moore, has announced that the province will lift mandatory masking requirements for most settings on March 21. However, the lifting of masking requirements does not apply to the Highest Risk settings, one of which is congregate care settings, which includes our residential homes.
Due to the fact that our homes are considered High Risk settings and since our obligation to keep the people we support and our staff safe, there will be little change to our current guidelines for visitors and staff.  Visitors entering the home are encouraged to do a rapid antigen test before visiting.  Upon entering the home, they will still be required to wear a mask and answer the screening questions.  
We also ask that indoor visits be of reasonable length – about one hour duration – and that visitors try to remain in one room; this is to limit exposure of other residents of the home to the visitor.  
Alternatively, visits can occur outdoors without a mask, or families can opt to take their loved ones out.  Whatever you decide, we ask that you continue to notify supervisors or staff of your plans in this regard before your visit.
We want to thank you again for your ongoing patience and understanding as we work to keep your loved ones, our staff, and the community safe.
As always, we encourage you to reach out with any questions or concerns that you may have.
Sincerely,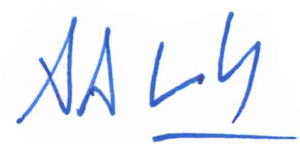 Alastair Lamb
CEO