Join us for Amy's art exhibition and sale on Wednesday, October 5. The show will happen at the Ongwanada Resource Centre (191 Portsmouth Avenue) from 9 a.m. – noon and 12:45 p.m. – 2 p.m. Amy's beautiful art will be available for viewing and sale. Cash only, please.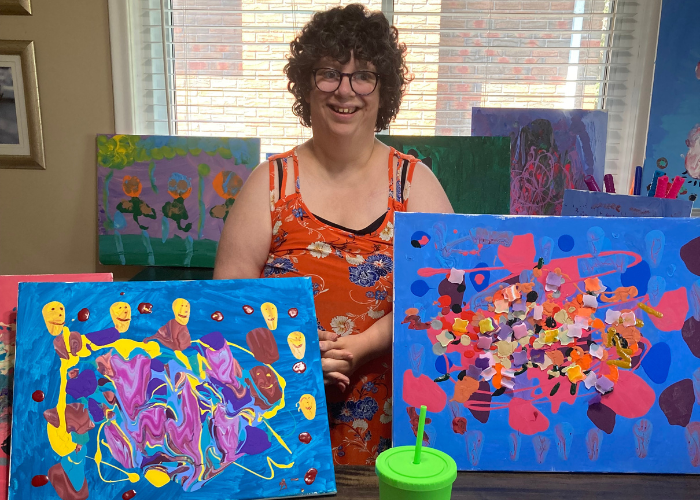 Meet the Artist:
What are you selling at your art show? 
"I am selling wood pieces, painted canvases, and necklaces (jewelry)."
How long have you been doing art?
"I have been creating art for years."
What motivates you to do your art?
"I make art to help with my feelings. It helps me cope with them."
What do you hope to achieve by having this art sale? 
"I am hoping to go on a trip to Toronto with the funds I make from the sale."
Is there anything else you want to say about your sale? 
"Thank you for coming to my sale; I very much appreciate it!"