Crescent Centre staff are celebrating a combined 100 years of service.
Four staff at Crescent are celebrating 25 years of service this year, and we recently took the opportunity to celebrate their milestone.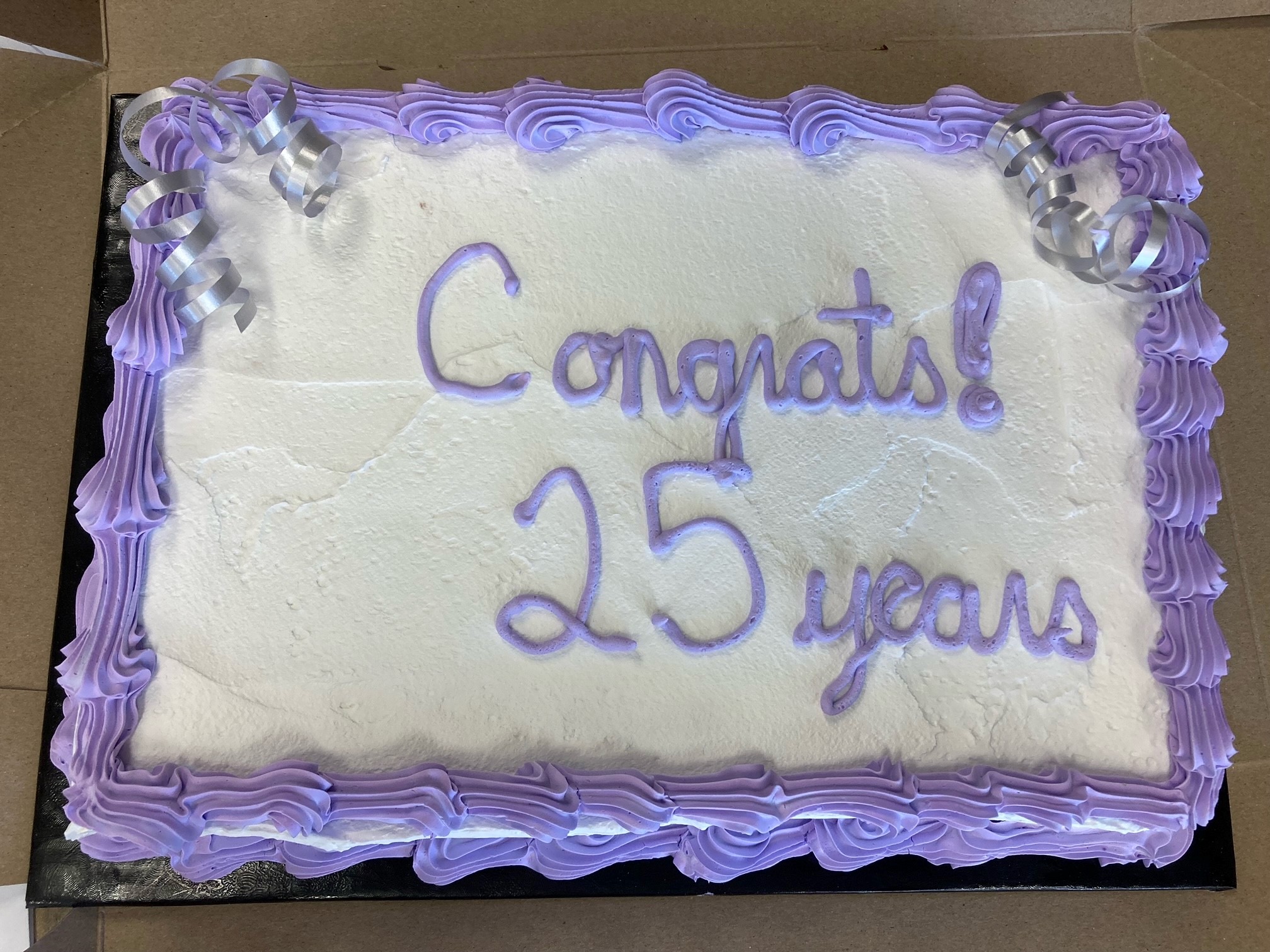 CEO Alastair Lamb praised our four staff for their dedication, hard work, and the difference they have made in the lives of the individuals we support.
We are sending warm congratulations to Daysi Acosta, Angela Martin, Angela Bagyan, and Tracy Farrell.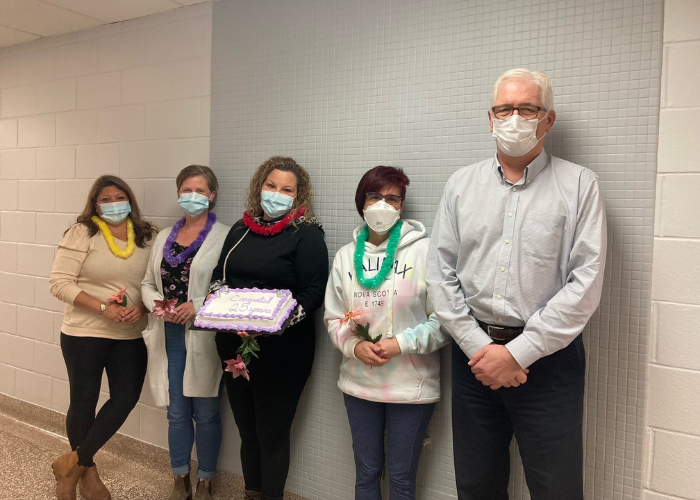 Pictured left to right: Daysi Acosta, Angela Martin, Angela Bagyan, Tracy Farrell, and Alastair Lamb