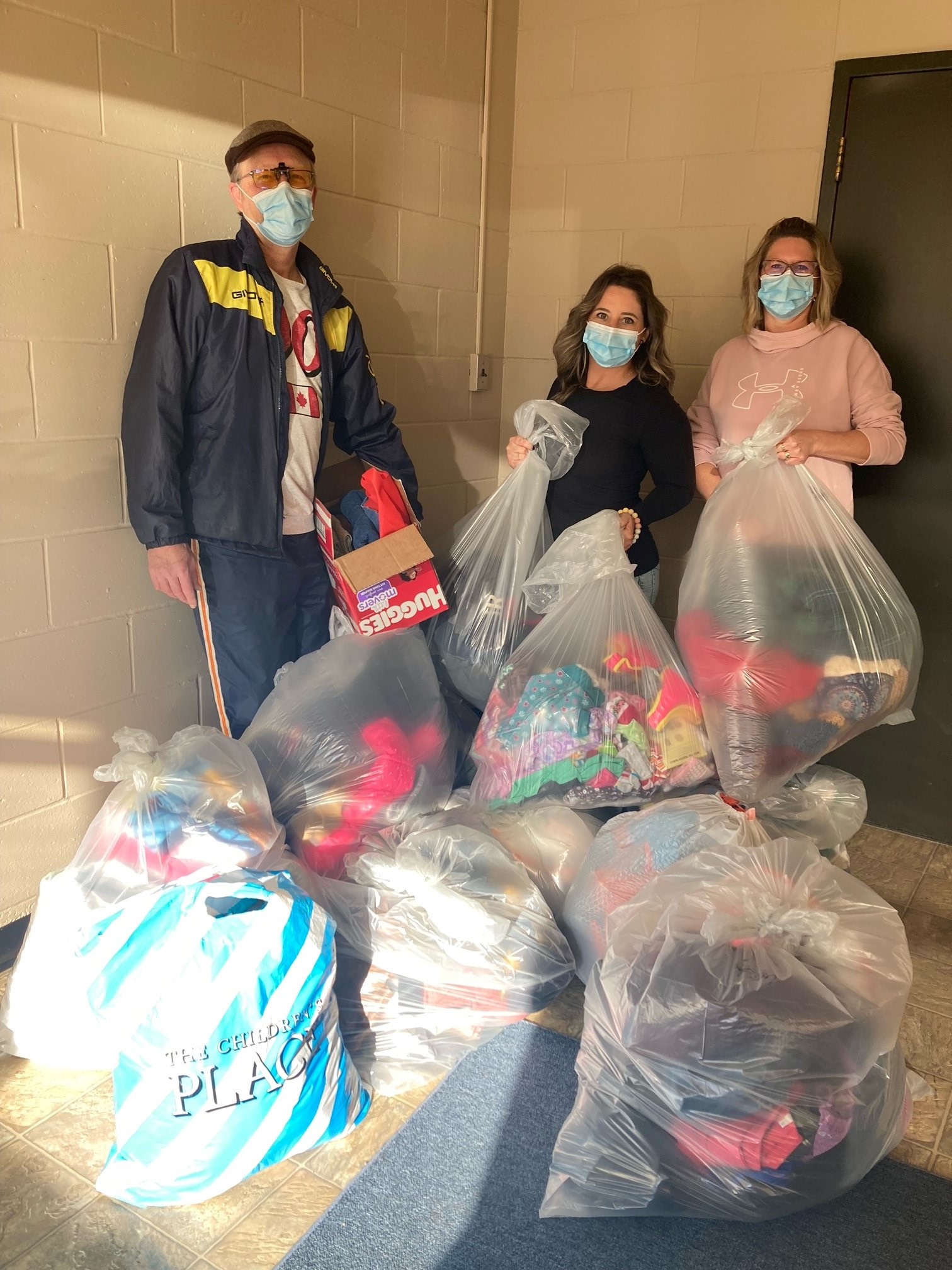 Staff member Danielle DeSa put a call out to her friends and family to gather donations for men, women, and especially children's clothing as she had heard from our other donation initiatives happening at Crescent that many families were experiencing homelessness, or were displaced from their homes and were in need of many clothing items.
Danielle was able to gather a large amount of donated items that were given to Loving Hands Kingston who takes clothing for adults and Lily's Place who takes clothing for children.
Loving Hands Kingston arranged for a volunteer to pick the items up on Friday, December 9th, and to our surprise, one of our retired casual VLSI's Tom McRae, who also volunteers at Loving Hands, was the person they assigned.
Tom was recently featured on Loving Hands Kingston's social media pages for his volunteer work with them. Here is what they wrote:
"Tom is a very dedicated and altruistic volunteer who has assisted in a wide variety of ways over the last couple of years on a weekly basis. He has picked up donations and dropped them off to clients and organizations we support, assisted with delivering gifts from our Secret Santa and back to school campaigns, supported individuals and families moving into their new residences and aided clients during emergency situations."
Thank you to both Danielle and Tom for your work with both Ongwanada and other local agencies that assist those in our community that are vulnerable and going through difficult times. It is when we all come together to help that really can make a difference in many lives. ♥