Dear Ongwanada Families;
As you may be aware, effective January 1, 2023, pharmacists can prescribe certain medication to treat the following common ailments:
hay fever (allergic rhinitis)
oral thrush (candidal stomatitis)
pink eye (conjunctivitis; bacterial, allergic and viral)
dermatitis (atopic, eczema, allergic and contact)
menstrual cramps (dysmenorrhea)
acid reflux (gastroesophageal reflux disease (GERD))
hemorrhoids
cold sores (herpes labialis)
impetigo
insect bites and hives
tick bites (post-exposure prophylaxis to prevent Lyme disease)
sprains and strains (musculoskeletal)
urinary tract infections (UTIs)
Michelle Neville, Ongwanada's Pharmacist, working closely with the organization's nursing staff and primary care physicians for the individuals we support, will start prescribing medication for the above referenced ailments, where appropriate. This practice will expedite and streamline the process for treating these minor ailments.
Where individuals we support are unable to provide their own consent, Michelle will contact their primary contact/substitute decision-maker for consent to prescribe.
Please reach out should you have any questions on the matter.
Thanks,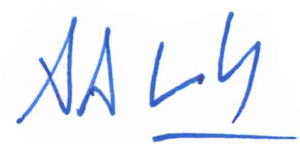 A. Alastair Lamb M.Sc. MPA
CEO