Dear Ongwanada Families;
We want to thank you for your patience and understanding over the past three years as we have managed our way through the pandemic, working to ensure your loved ones and our staff have stayed safe. As numbers continue to remain low and stable, we have decided to make some changes to our COVID-19 Protocols:
Visitors no longer need to take a RAT test before coming to the homes
It is no longer necessary to sign in upon entry to the homes
Masking will continue to be required when inside any Ongwanada site to remain in line with the Ministry of Health guidelines.
We also ask that you continue with passive screening before any visits and stay home if you are experiencing symptoms related to COVID. If you test positive for COVID or are a high risk contact you are reminded that you must not attend the home for at least 10 days.
We thank you for your continued support and cooperation.
As always, please feel free to reach out with any questions or concerns that you may have.
Sincerely,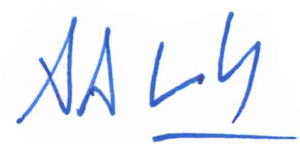 A. Alastair Lamb M.Sc. MPA
CEO